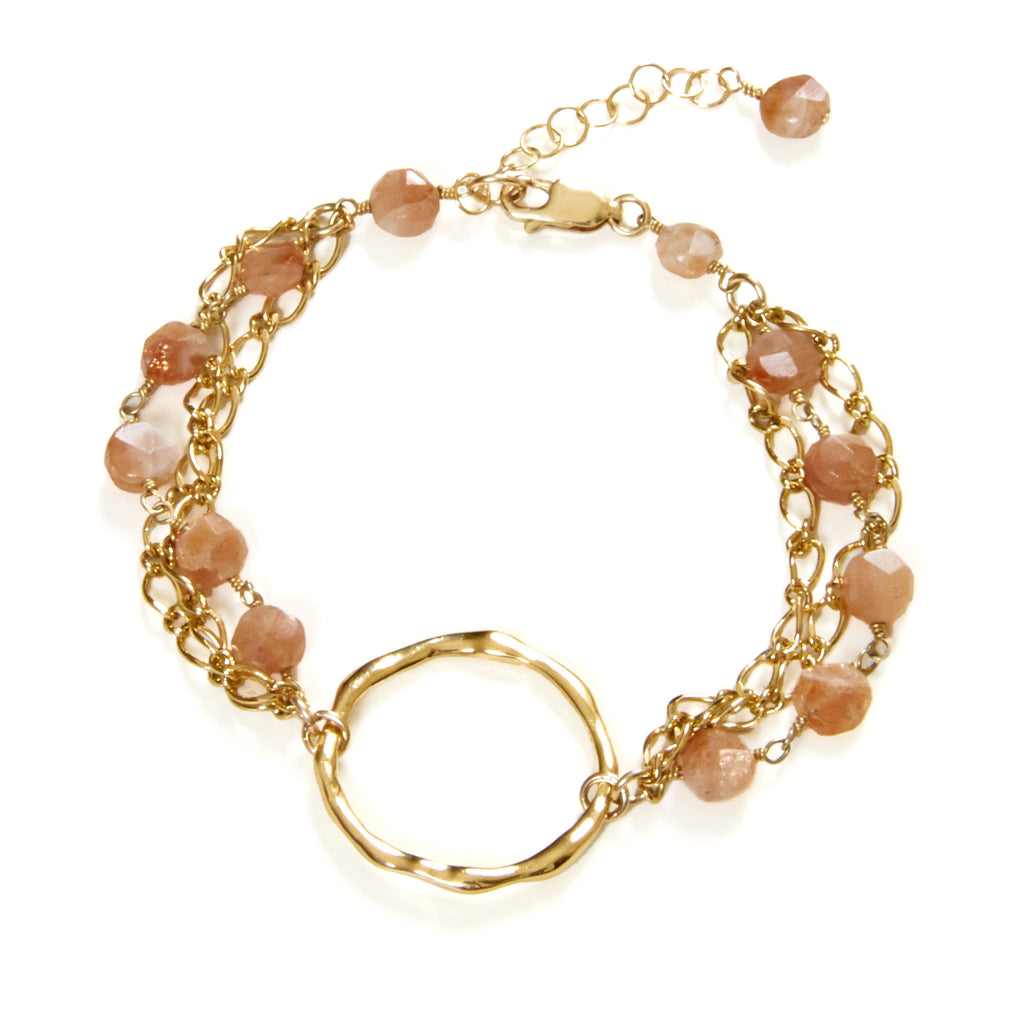 Sunstone Hoop Bracelet
$119.00
The Sunstone Hoop Bracelet features faceted semi-precious sunstones showcasing a 24k gold electroform circle pendant.  This piece is meant to be worn daily.  Enjoy!
Approximate length is 6 1/2" with a 1" extension.
Please note: The stones in this collection are natural stones and may vary in size, shape, color, pattern, and texture.