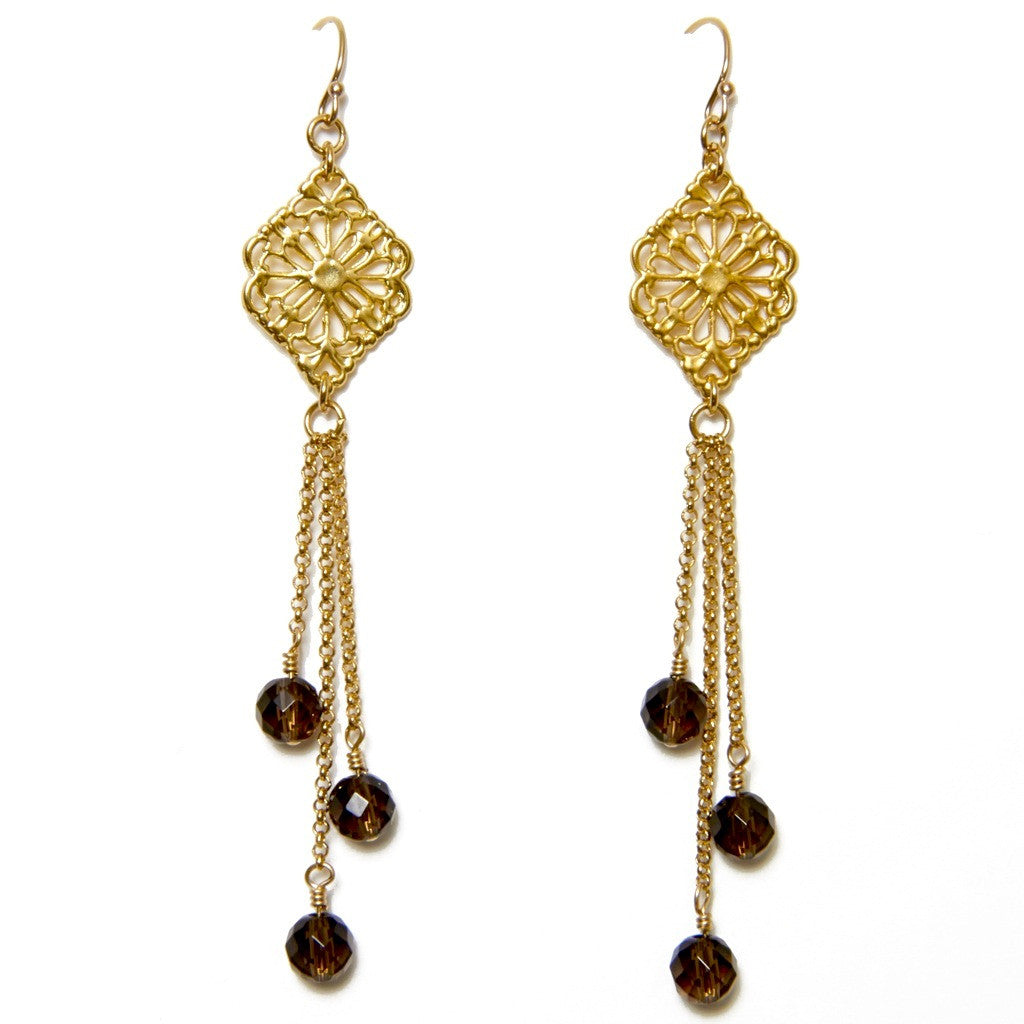 Smokey Topaz Filigree Earrings
$89.00
The Smokey Topaz Filigree Earrings showcase a delicate 18k gold vermeil filigree pendant with three smokey topaz stones hanging from three lengths of 24k gold chains.
Earrings are approximately 2 3/4" long and 5/8" wide.
Please note: The stones in this collection are natural stones and may vary in size, shape, color, pattern, and texture.