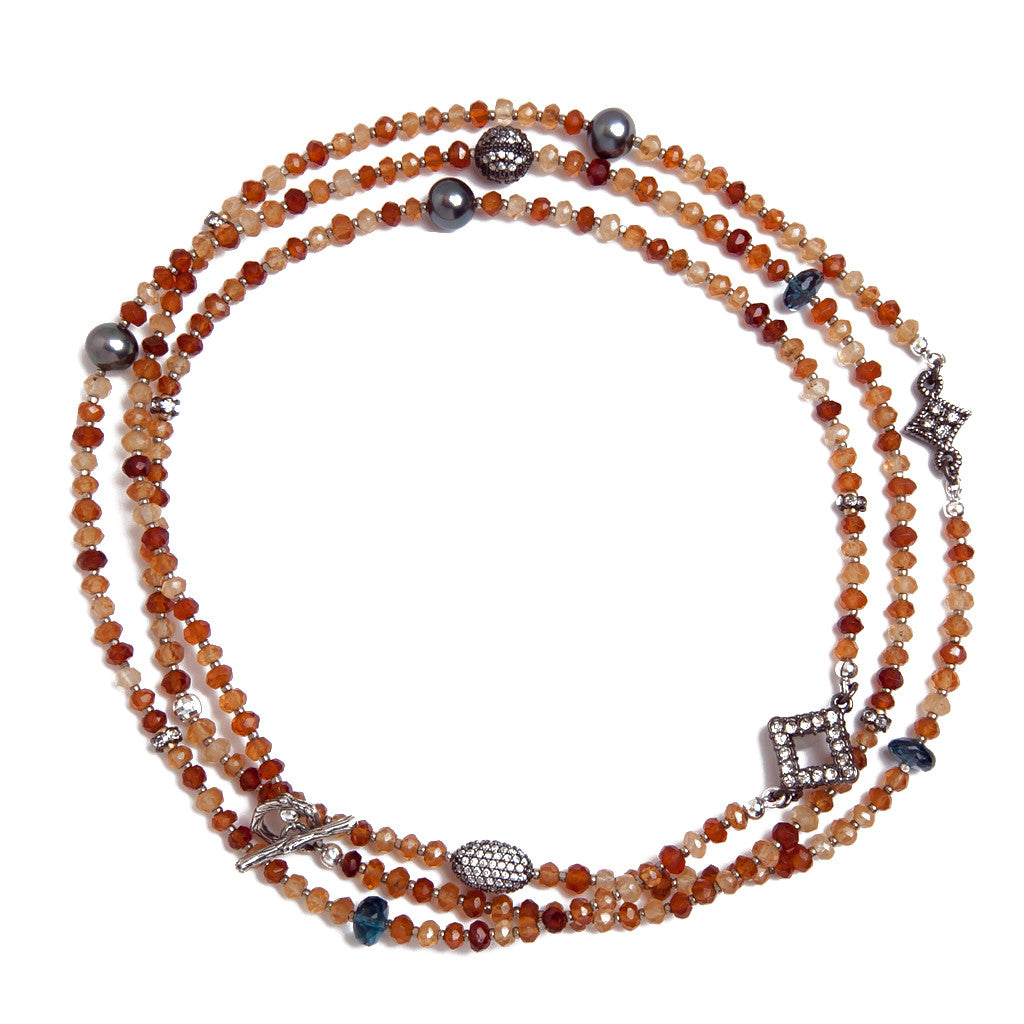 Hessonite Garnet Multi Station Necklace
$629.00
The Hessonite Garnet Multi Station Necklace is a gorgeous layering piece that features blue topaz stones, white topaz nuggets, a crystal and gun metal open diamond shaped charm, silver beads and fresh water pearls spaced throughout a faceted strand of hessonite garnet stones with a small silver bead between each stone. The clasp is antique sterling silver.
Approximate length is 40", hessonite garnet is approximately 3.5mm, fresh water pearls and blue topaz approximately 7mm, white topaz ball and nugget approximately 8mm. Can be worn long or doubled.
Please note: The stones in this collection are natural stones and may vary in size, shape, color, pattern, and texture.