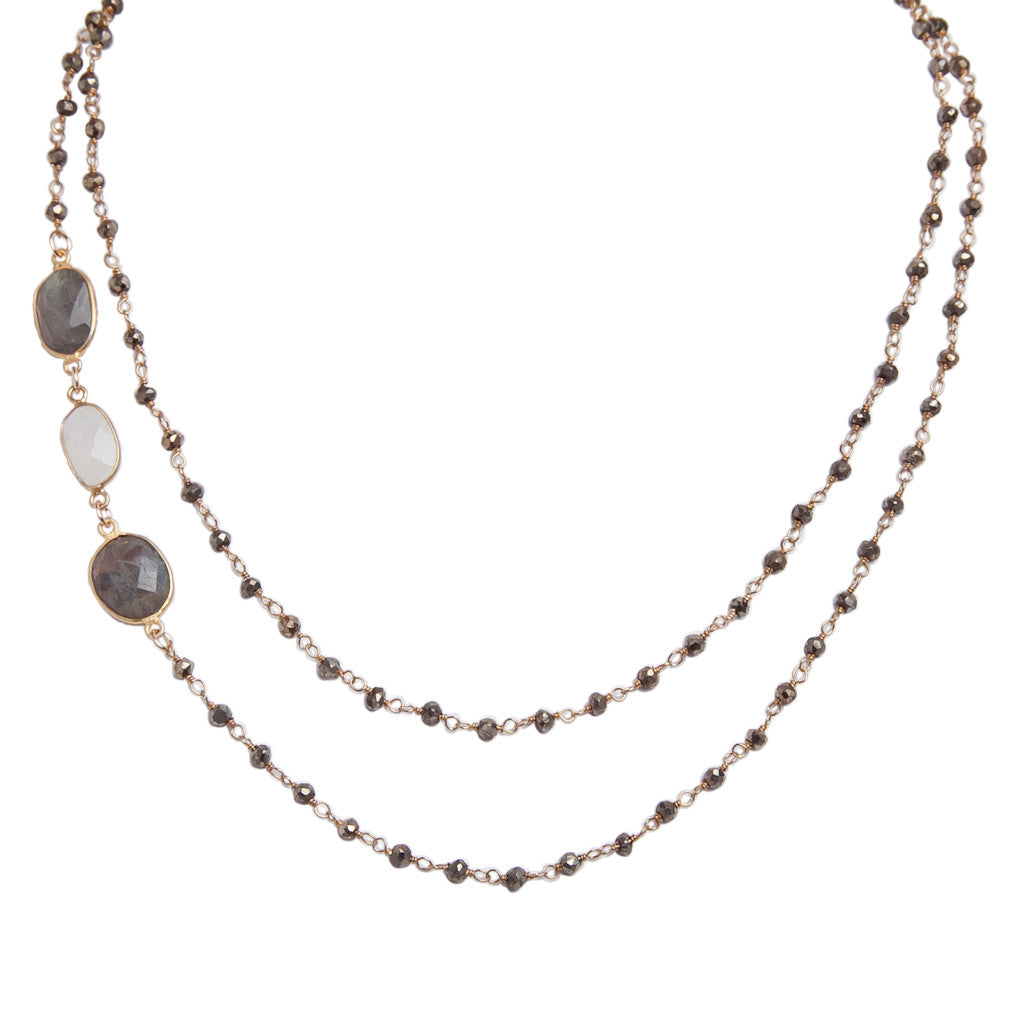 Pyrite Necklace
$198.00
The Pyrite Necklace is a sparkly strand of pyrite stones showcasing a sequence of three complimentary labradorite and rutilated quartz bezel set stones. It can be worn long as a single strand or doubled, both ways with the three stones placed to the side.
Approximate length is 34", stones approximately 1/2" x 5/8", pyrite beads approximately 3mm.
Please note: The stones in this collection are natural stones and may vary in size, shape, color, pattern, and texture.