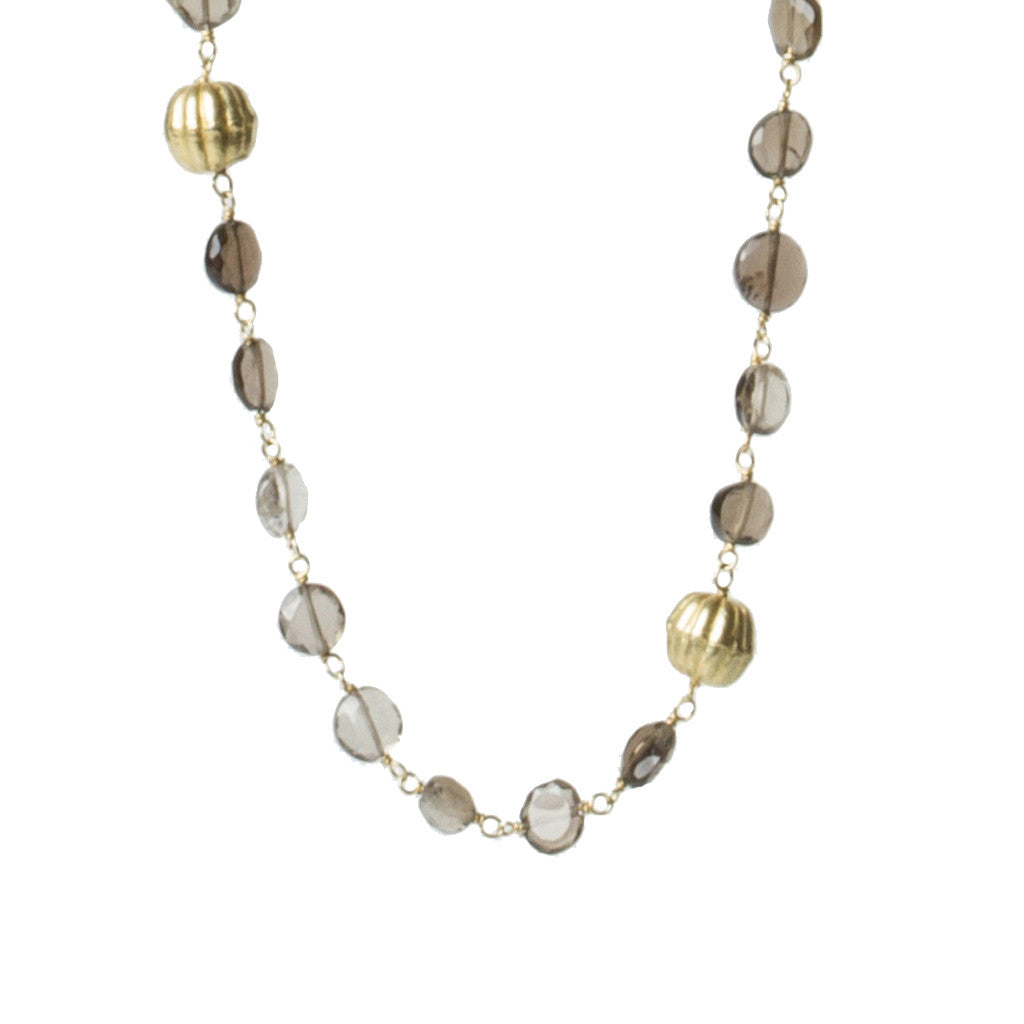 Brown Quartz Gold Necklace
$369.00
The Brown Quartz Gold Necklace is a beautiful addition to anyone's jewelry box! A rich combination of delicate brown quartz and 22K gold vermeil stations.
Necklace is approximately 36" long and the gold stations are approximately 1/4" in diameter.
Please note: The stones in this collection are natural stones and may vary in size, shape, color, pattern, and texture.