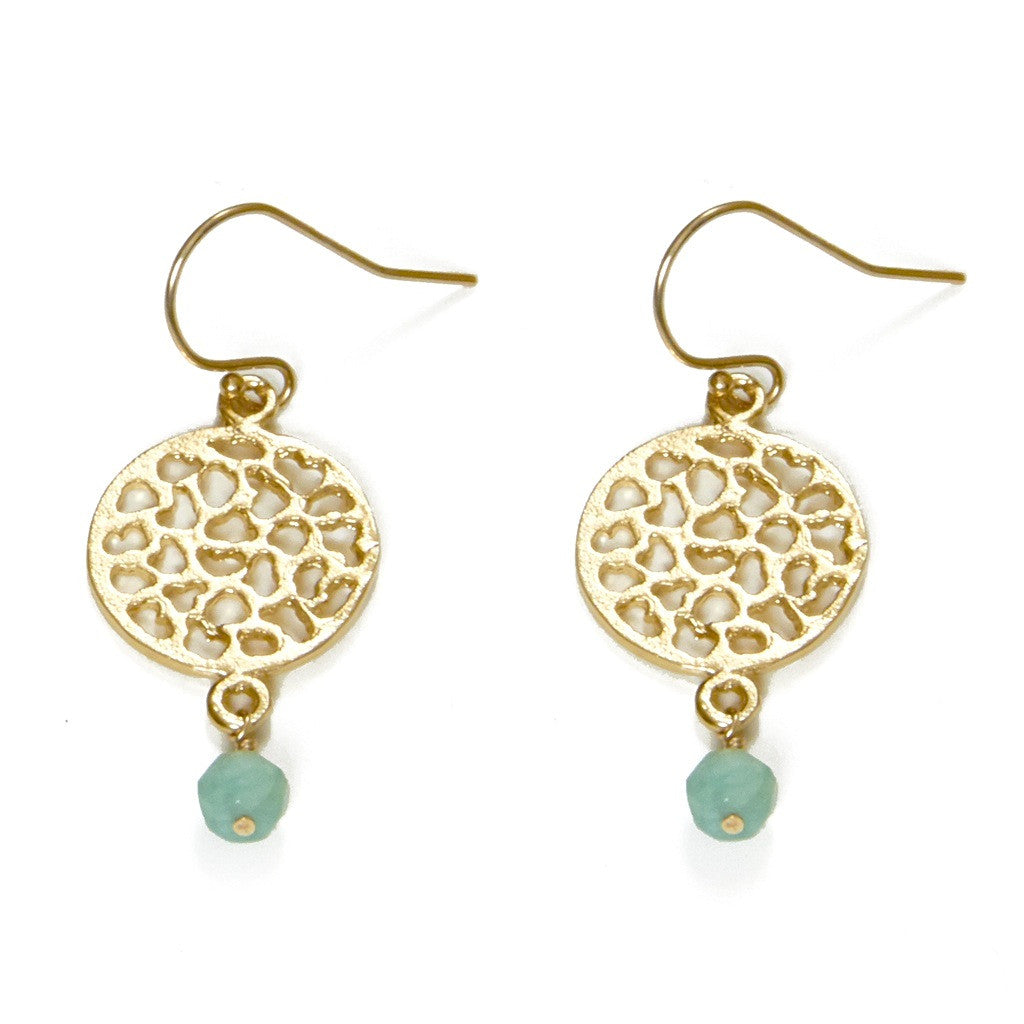 Lacy Turquoise Earrings
$59.00
The Lacy Turquoise Earrings feature a 24k gold pendant with a faceted turquoise stone hanging below. This piece is meant to be worn daily. Enjoy!
Earrings are approximately 1 1/4" long x 5/8" wide.
Please note: The stones in this collection are natural stones and may vary in size, shape, color, pattern, and texture.